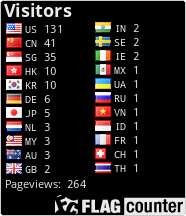 Magical Rings-Love Spells-Genie Invocation-Talismans-Charms And Amulets- Real Gemstone Rings- Free Spells-Holy Seals-Rudraksh-Magic Books
Aren't you here because you need my help. WHO AM I? I am known simply as GURU KHAKANI and I have helped many people like yourself in their lives. I personally have 45 years of experience in the Ancient Arts of Witchcraft and Voodoo, magic, spells, talismans, rings etc that has been inherited by me from my father at the age of 20. My father had inherited it from my great grand father HAZRAT SAHIB, about 100 plus years ago. Don't you think this is a real long time of expertise in the field of mystics and spiritualism, unlike others whom you see all around the globe and on the internet? Many make false claim about being able to prepare magic talismans or magic spells or even give you a genie invocation spell or angel incantation formula without having previous experience of any sort.

I have reunited many with my love spells, or spirit summoning spells and brought happiness and comfort to several with my luck laden magic talismans, magic rings and mystical kavachas and have brought good fortune to those in need. I have made magic spells, charms, genies, holy seals, talismans and amulets available to you as a world renowned GURU and not as an amateur player in this field. There are other services that I will perform such as: repelling unwanted evil persons, voodoo, witchcraft, jinn, wicca magic spells or any other unwanted magic spells and curses, help increase the flow of love, wealth and riches into your life, removing negative energy or spirits from you with Magical Gemstone Rings.
You might find of interest to you Indian Rudraksha beads, magical healing gemstones, crystal magic wands, magic towers of wealth and fortune, genies, mystic holy seals, natural perfumes, magic charms, mystical Indian music and many more magic objects prepared individually for you. Explore the menu on the left to find out about these magical objects.
Magical Rings
Since ancient days, magic rings have been associated with the Highest Forms Of Divine Intercession. Magical rings, power rings, magic rings for love, health and success.
Magical Rings for all.
Magic Charms And Amulets
Good luck charms for Success and good luck in races, lotteries, lotto, speculation games. Magic charms, magical pendants and mystical gemstones, magic charms for fertilitly, charms for success. Magic Charms
Mystical Talismans
Success in court affairs, employment, promotions, long life, fame, honor, good health, protection from evil. Magic charms for love, talismans for health, money talismans.
Magic Talismans
Genie Invocation And Summoning Spells
JINNS, DJINNS, HAMZADS or JABALS are the different names for GENIES. You have the POWER to CONJURE them. Genie invocation spells, spirit summoning spells, angel incantaion charms.
Genie Invocation
Real Gemstones And Healing Gemstone Rings
The magical gemstones that you shall get from the Astroshop shall have a strong Aura and supernatural powers. Gemstone charms are natural gemstones for astral healing and protection. Magical Gemstones
Handwritten Protection Seals
The following seals are from the original book of MOSES to be kept in the wallet. Mystical Divine Holy seals of Moses. Magical power of magic seals on parchment.
Magical Seals
Natural Perfumes And Attars
These are natural Indian and Egyptian perfumes and attars of the highest quality to ward off evil, and great for use during genie invocation & prayers. Mystical healing powers of
Naturally Made Indian Attars And Egyptian Perfumes
Indian Kavach
In the orient, it has been said of this magic KAVACH that it is the great giver of wealth, fortune, and good graces. Magic kavachas for various purposes, magical charms for spells and magic
Kavach
Real Rudrasksh Beads And Malas
Rudraksha beads are of 38 types and are available in 21 'faces'. The different faces represent magic powers and yield benefits. Rudraksha malas, rudraksha necklaces, all rudraksha mukhi types. Rudraksha
Mysterious Magical Objects
Magic objects with magic spells to GAIN 100% benefits and results within 40 days of using your magic talisman or magic ring. Magical powers of these real charms for you.
Mysterious Magical Objects
Ancient Egyptian Magic Secrets
Your guide to health, happiness and success. Whatever your position may be, you need these MIGHTY SCRIPTURES. Charm science.
Ancient Egyptian secrets, magic, spells charms and science
Mystical Works
Magical Incense, Holy Water, Spiritual Music And More
Mystical Works
Herbal Remedies
Secret homemade herbal remedies for common illnesses
Herbal Remedies
Magic Spells
Wishing spells, invisibility levitation spells, free magic spells for you to try. Love spells, money spells, free black and white magic spells, dark magic spells, candle love magic spells.
Free Magic Spells
Magic spells are cast for various purposes as per individual needs. Spell casting is a very powerful art form. Black magic spells can be banished using white magic spells and a specialist spell caster. Real magic spells can change your life. Magic spells can bring you good luck, money, and love. Magic spells can help you realize your dreams and goals. Magic spells can also rid you of hexes, curses and black magic spells cast on you or your family.
Some of the most sought after magic spells are:

1) Love Magic Spells

2) Healing Magic Spells

3) Money Magic Spells

4) Protection Magic Spells
MAGIC spells: These magic spells are prepared by spell casters from around the globe and can be spell casted for your specific requirements. There are various types of magic magic spells, for example Banishing magic spells banish you of evil cast on you. Protection magic spells, hex magic spells, curse magic spells, evil protection magic spells, black magic magic spells, white magic magic spells, love magic spells, true love magic spells. Binding magic spells bind you to your loved one forever. Voodoo magic spells,protect you from traditional wicca and voodoo spells, wiccan magic spells and more. I specialize in casting magic spells for people. This spell casting is done individually to meet your exacting requirement.
LOVE MAGIC SPELLS: These are magic spells cast for attraction like attracting the opposite sex. Find your lost love with powerful love magic spells to bring back lost love, love magic spells for binding each other. These are also prepared in conjunction with love magic charms or love magic talismans and amulets according to requirements. I also supply love magic incenses and magic perfumes for use with powerful attraction magic spells, powerful love magic magic spells, or powerful love magic talismans or love charms. I have also put together the best of Egyptian magic spells for helping mankind, high magic spells, love magic spells, money making magic spells and Indian magic spells renowned worldwide for their effectiveness.
MONEY MAGIC SPELLS: These are special magic spells prepared for games of chance or called gambling magic spells. There are money magic spells, good luck magic spells or good luck magic spells for a better job or business or any other sort of financial problems. These money magic spells are related to money making. I have free money magic spells, easy money magic spells and many other money magic spells and talismans to be prepared for you. There are various rituals and magick magic spells or juju and juju magic spells associated with these money magic spells and good luck magic spells spellcasted for added effect. Ask for your personalized money spell to bring you good luck These are really powerful money magic spells, trust me.
PROTECTION MAGIC SPELLS: Protection oils, candles, magic potions and magic potion magic spells are prepared by me for protection against black magic spells, voodoo magic spells, evil magic spells, witchcraft magic spells or evil wiccan magic spells. These are made using the power of white magic spells also called peace magic spells or white magic healing magic spells (healing magic spells or evil bashing magic spells). Free Bath Magic Spells to cleanse you of all evil forces. The White Magic magic spells I prepare counter all forms of witchcraft magic spells evil magic magic spells, black magic spells, hexes and curses which are through hex magic spells or curse magic spells. Free Breaking Magic Spells break evil hexes against you. To protect you from evil diseases I can prepare healing magic spells or magic spells for healing.
Magic is the art of producing a desired effect or result through the use of incantation or various other techniques that presumably assure human control of supernatural agencies or the forces of nature. Magic has been practiced in many cultures, and utilizes ways of understanding, experiencing and influencing the world somewhat akin to those offered by religion, though it is sometimes regarded as more focused on achieving results than religious worship. Magic is often viewed with suspicion by the wider community, and is commonly practiced in isolation and secrecy. Modern Western magicians generally state magic's primary purpose to be personal spiritual growth. Modern perspectives on the theory of magic broadly follow two views, which also correspond closely to ancient views.The first sees magic as a result of a universal sympathy within the universe, where if something is done here a result happens somewhere else. The other view sees magic as a collaboration with spirits who cause the effect.
Vodou, vodu, Voodoo, Vodun, Vodoun is a syncretic religion practiced chiefly in Haiti and the Haitian diaspora. Practitioners are called "vodouists" (French: vodouisants ) or "servants of the spirits" (Haitian Creole: sèvitè). Vodouists believe in a and unknowable creator god, Bondyè. As Bondyè does not intercede in human affairs, vodouists direct their worship toward spirits subservient to Bondyè, called loa. Every loa is responsible for a particular aspect of life, with the dynamic and changing personalities of each loa reflecting the many possibilities inherent to the aspects of life over which they preside. In order to navigate daily life, vodouists cultivate personal relationships with the loa through the presentation of offerings, the creation of personal altars and devotional objects, and participation in elaborate ceremonies of music, dance, and spirit possession.
MAGIC FREE BANISHING SPELLS - Banishing magic spells are used to rid yourself or banish different types of unwanted habits, illnesses, people, or even enemies. This free magic banishing spell can be used to get rid of negativity, spirits, and even poverty. Banishing magic spells are helpful for returning piece of mind, comfort, and happiness.

BATH MAGIC SPELLS - Bath magic spells are most commonly cast during a bath or by using water. Free bath magic spells are cast for their relaxtion and healing properties. Some types of free bath magic spells are peace, healing and different types of herbal healing.

FREE BINDING SPELLS - Binding spells are cast to bind or hold certain things or people to the spell caster. Free binding magic spells are used to hold onto loved ones, memories, and even sentimental items. Free magic binding spells typically bind things to the spell caster.

Vodou originated in the French slave colony of Saint-Domingue in the 18th century, when African religious practice was actively suppressed, and enslaved Africans were forced to convert to Christianity. Religious practices of contemporary Vodou are descended from, and closely related to, West African Vodun as practiced by the Fon and Ewe. Vodou also incorporates elements and symbolism from other African peoples including the Yorùbá and Bakongo; as well as Taíno religious beliefs, and European spirituality including Roman Catholic Christianity, European mysticism, Freemasonry, and other influences.
Vodou is a Haitian Creole word that formerly referred to only to a small subset of Haitian rituals. It is descended from an Ayizo word referring to "mysterious forces or powers that govern the world and the lives of those who reside within it, but also a range of artistic forms that function in conjunction with these vodun energies." In Haiti, practitioners occasionally use "vodou" to refer to Haitian religion generically, but it is more common for practitioners to refer to themselves as those who "serve the spirits" (sèvitè) by participating in ritual ceremonies, usually called a "service to the loa" (sèvis loa) or an "African service" (sèvis gineh). These terms can also be used to refer to the religion as a whole.
MAGIC BLESSING SPELLS - Blessing magic spells are very popular magic spells. A blessing magic spell can be used for blessing of items, people, and even events. Free blessing magic spells are used to bless a new relationship, a new home, a new baby, and even a new venture of any kind. These are great to bless everything important to you and your family.

FREE CANDLE MAGIC SPELLS -Candle spells are actually the use of candles in spell casting and rituals. Free candle magic spells are used for the property or the meaning of the color of the candle during their casting and rituals. Examples are white candles are used for peace, purity, and spirituality. Candle magic spells use pink candles for love, romance and honor among loved ones.

MAGIC CLEANSING SPELLS - Cleansing magic spells are spells that are cast for the purpose of cleaning or cleansing different items, articles, people or places. Cleansing magic spells are used to cleanse a new home, cleanse negativity or a negative energy from your life, or cleanse a special family place from harmful spirits. Magic cleansing spells are always a positive action when used for yourself or a family dwelling.
Outside of Haiti, the term vodou refers to the entirety of traditional Haitian religious practice. Originally written as vodun, it is first recorded in Doctrina Christiana, a 1658 document written by the King of Allada's ambassador to the court of Philip IV of Spain. In the following centuries, vodou was eventually taken up by non-Haitians as a generic descriptive term for traditional Haitian religion. As Haitian Creole does not use a standard writing system, there are many accepted orthographies for this word. Today, the spelling vodou is the most commonly accepted orthography in English. Other potential spellings include vodou, vodoun, vaudoux, and voodoo, with vau- or vou- prefix variants reflecting French orthography, and a final -n reflecting the nasal vowel in West African or older, non-urbanized, Haitian Creole pronunciations. The spelling voodoo, once very common, is now generally avoided by Haitian practitioners and scholars when referring to the Haitian religion. This is both to avoid confusion with Louisiana voodoo, a related but distinct set of religious practices, as well as to separate Haitian vodou from the negative connotations and misconceptions the term "voodoo" has acquired in popular culture.
CORRESPONDENCE MAGIC SPELLS - Correspondence spells are typically colors and their properties that are included or used in different types of free magical spells. For example, the color of green corresponds to free magic spells by using the positive properties for fertility, good luck and wealth. White corresponds to powers of purity, innocence, and healing.

FREE DREAM SPELLS AND SLEEP MAGIC SPELLS - These free dream magic spells are used for different purposes associated with sleeping or dreaming. Free dream sleep magic spells can be used to give certain ideas or nightmares to someone. Magic dream spells are also used to dream of someone close to you that you might have lost too early. Free magic spells can also end insomnia or bad dreams and insure a peaceful and restful sleep.

FREE EMOTION MAGIC SPELLS VOL. 1 - Emotion spells are cast for a whole range of emotions like ridding anger or jealousy. Toss out unpleasant feelings using these free magic spells. Emotion magic spells can release inner turmoil or suffering due to emotional stresses dealing
Vodun or Vudun (spirit in the Fon and Ewe languages, pronounced [vod?] with a nasal high-tone u; also spelled Vodon, Vodoun, Voudou, Voodoo etc.) is an indigenous organized religion of coastal West Africa from Nigeria to Ghana. Vodun is practised by the Ewe, Kabye, Mina and Fon peoples of southeastern Ghana, southern and central Togo, southern and central Benin and (under a different name) the Yoruba of southwestern Nigeria.
It is distinct from the various traditional animistic religions in the interiors of these same countries and is the main origin for religions of similar name found among the African Diaspora in the New World such as Haitian Vodou, the Vudu of Puerto Rico and the Dominican Republic, Candomblé Jejé in Brazil (which uses the term Vodum), Louisiana Voodoo and Santería in Cuba. All these are syncretized with Christianity and the traditional religions of the Kongo people of Congo and Angola.
MAGIC EMOTION SPELLS VOL. 2 - Magical emotion spells are cast to control a rising fear inside a person or even to control panic and suffering. Emotion magic spells are also used to change another persons feelings toward the person casting the spell. Find a peaceful feeling or insure tranquility by using these free emotion magic spell.

MAGIC EMPLOYMENT SPELLS AND JOB SPELLS - Employment spells are very useful for things such as finding your perfect job type, starting your own business, or drawing more people to your business. Employment magic spells are helpful in finding a job you are passionate about and also can bring success to your business adventures.

FREE ENERGY SPELLS AND POWER MAGIC SPELLS - These energy and power magic spells are very strong magical spells. They are used to become a stronger spell caster and also ensure extra powers for rituals and castings. Free energy magic power spells are cast to enhance the energies you already possess and can also be used to remove negative power or energies cast against you.

Vodun cosmology centers around the vodun spirits and other elements of divine essence that govern the Earth, a hierarchy that range in power from major deities governing the forces of nature and human society to the spirits of individual streams, trees, and rocks, as well as dozens of ethnic vodun, defenders of a certain clan, tribe, or nation. The vodun are the centre of religious life, similarly in many ways to doctrines such as the intercession of saints and angels that made Vodun appear compatible with Christianity, especially Catholicism, and produced syncretic religions such as Haitian Vodou. Adherents also emphasise ancestor worship and hold that the spirits of the dead live side by side with the world of the living, each family of spirits having its own female priesthood, sometimes hereditary when is from mother to blood daughter.
Magical rituals are the precisely defined actions (including speech) used to work magic. Bronis?aw Malinowski describes ritual language as possessing a high "coefficient of weirdness", by which he means that the language used in ritual is archaic and out of the ordinary, which helps foster the proper mindset to believe in the ritual. Even if the power of the ritual is said to reside in the words, "the words only become effective if uttered in a very special context of other action." These other actions typically consist of gestures, possibly performed with special objects at a particular place or time. Object, location, and performer may require purification beforehand. A wedding ceremony can be understood as a ritual, and only by properly performing the ritual does the marriage occur. The importance of rituals as a tool to achieve "collective effervescence", which serves to help unify society. Psychologists, on the other hand, describe rituals in comparison to obsessive-compulsive rituals, noting that attentional focus falls on the lower level representation of simple gestures. This results in goal demotion, as the ritual places more emphasis on performing the ritual just right than on the connection between the ritual and the goal. However, the purpose of ritual is to act as a focus and the effect will vary depending on the individual.
MAGICAL FERTILITY SPELLS - A commonly used magic spell is the free fertility magic spell. These magical free spells are used to help conceive a child for people having trouble. These magical free fertility spells also help end miscarriages. There are fertility magic spells to conceive a son and a different magical spell to conceive a daughter.

LOST LOVE MAGIC SPELLS - Lost love spells are used to have their lost love returned them. These free lost love spells are helpful in reuniting a love or lover that you lost but never stopped loving. Love spells are the most commonly type of spells cast and can be very successful.

FRIENDSHIP MAGIC SPELLS - These free friendship magic spells are very useful for blessing a new and budding friendship, enhancing an already strong friendship, and also to turn a friend into something a little more. Friendship spells are also cast to get a friend to forgive you and restore your friendship to a happier time. Even if you want to turn an enemy into a friend by using the free friendship magic spell.
Patterns of worship follow various dialects, gods, practices, songs and rituals. Vodun recognises one God with many helpers called Orishas. A single divine Creator, called variously Mawu or Nana Buluku is an androgynous being who in one tradition bore seven children and gave each rule over a realm of nature - animals, earth, and sea - or else these children are inter-ethnic and related to natural phenomena or to historical or mythical individuals. The creator embodies a dual cosmogonic principle of which Mawu the moon and Lisa the sun are respectively the female and male aspects, often portrayed as the twin children of the Creator.
Mawu's youngest child, Legba, was to remain with her and act as a go-between with her other children: in some clans he is young and virile while in Haiti he takes the form of an old man. Other deities might include Mami Wata, goddesses of the waters, Gu, ruling iron and smithcraft, Sakpata, who rules diseases and many others. Eshu, a messenger deity who relays messages between the human world and the world of the Orishas, is depicted as a dark, short man with a large staff and often a pipe, candy or his fingers in his mouth. As the mediator between the gods and the living he maintains balance, order, peace and communication.
All creation is considered divine and therefore contains the power of the divine. This is how medicines such as herbal remedies are understood, and explains the ubiquitous use of mundane objects in religious ritual. Voodoo talismans, called "fetishes", are objects such as statues or dried animal parts that are sold for their healing and spiritually rejuvenating properties.
FREE INVISIBILITY SPELL AND LEVITATION MAGIC SPELLS - Invisibility spells are used to create a type of mystic smoke or blanket of invisibility so that you do not get undesired or unwanted attention. They are used for the sole purpose of hiding out in the open. Free magic levitation spells do as they are named. They help the spell caster to levitate, float, or hoover above the ground.

GET YOUR WISH MAGIC SPELLS - The free get your wish magic spells are used in addition to help enhance or add a little extra power to a spell already cast. These free magic spells are an added assurance that whatever you have wished for may come through more easy and without problems. Wishing spells.

GLAMOUR BEAUTY MAGIC SPELLS - Glamour and beauty spells are used in a few very different ways. Not only are these free glamour beauty magic spells cast to enhance beauty to attract more attention, the same type of spell can be used to take away a person's beauty to make them very undesirable and ugly.
Louisiana Voodoo, also known as New Orleans Voodoo, describes a set of religious practices which originated from the traditions of the African diaspora. It is a cultural form of the Afro-American religions which developed within the French, Spanish, and Creole speaking African American population of the U.S. state of Louisiana. It is one of many incarnations of African-based religions rooted in West African Dahomeyan Vodun. They became syncretized with the Catholicism and Francophone culture of south Louisiana as a result of the slave trade. Louisiana Voodoo is often confused with—but is not completely separable from—Haitian Vodou and southern Hoodoo. It differs from Vodou in its emphasis upon Gris-gris, voodoo queens, use of Hoodoo occult paraphernalia, and Li Grand Zombi (snake deity). It was through Louisiana Voodoo that such terms as gris-gris (a Wolof term) and voodoo dolls were introduced into the American lexicon.
A magician is any practitioner of magic; therefore a magician may be a specialist or a common practitioner, even if he or she does not consider himself a magician. All that is required is the possession of esoteric knowledge, traits, or expertise that are culturally acknowledged to harbor magical powers. Magical knowledge is usually passed down from one magician to another through family or apprenticeships, though in some cultures it may also be purchased. The information transferred usually consists of instructions on how to perform a variety of rituals, manipulate magical objects, or how to appeal to gods or to other supernatural forces. Magical knowledge is often well guarded, as it is a valuable commodity to which each magician believes that he has a proprietary right.
FREE HABIT BREAKING MAGIC SPELLS -These habit breaking spells are a commonly used magic spell. All people have a bad habit they want to banish. This free habit magic spell can be cast to rid and banish bad habits and regain control over the unwanted action.
FREE HEALING SPELLS VOL. 1 - Healing spells are commonly used. They can be used to relieve pain, get rid of illnesses and even cure ailments. Free healing magic spells can give you an overall feeling of wellness and are very helpful in avoiding sicknesses also.
MAGIC HEALING SPELLS VOL. 2 - Healing magical spells are not only used for health related magic spells. They can also be used for things such as cleaning an aura or ridding yourself of negative energies. Free healing magic spells can also be used for spells pertaining to spiritual and psychic healing.
Yet the possession of magical knowledge alone may be insufficient to grant magical power; often a person must also possess certain magical objects, traits or life experiences in order to be a magician. Among the Azande, for example, in order to question an oracle a man must have both the physical oracle (poison, or a washboard, for example) and knowledge of the words and the rites needed to make the object function.
A variety of personal traits may be credited to magical power, though frequently they are associated with an unusual birth into the world. For example, in 16th century Friuli, babies born with the caul were believed to be good witches, benandanti, who would engage evil witches in nighttime battles over the bounty of the next year's crops.
Certain post-birth experiences may also be believed to convey magical power. For example a person's survival of a near-death illness may be taken as evidence of their power as a healer: in Bali a medium's survival is proof of her association with a patron deity and therefore her ability to communicate with other gods and spirits. Initiations are perhaps the most commonly used ceremonies to establish and to differentiate magicians from common people. In these rites the magician's relationship to the supernatural and his entry into a closed professional class is established, often through rituals that simulate death and rebirth into a new life.
Given the exclusivity of the criteria needed to become a magician, much magic is performed by specialists. Laypeople will likely have some simple magical rituals for everyday living, but in situations of particular importance, especially when health or major life events are concerned, a specialist magician will often be consulted. The powers of both specialist and common magicians are determined by culturally accepted standards of the sources and the breadth of magic. A magician may not simply invent or claim new magic; the magician is only as powerful as his peers believe him to be.

FREE HERBS SPELLS VOL. 1 - Herbs are used in herbs magic spells because of their powerful and magical properties. Some examples of herbs in free magical herb spells are as follows, anise is used for purification, caraway protects against evil spirits, and also negativity. Clover is used in herb magical spells to attract a mate.

MAGIC HERB SPELLS VOL. 2 - Herb magical spells are used daily in one way or another. The use of herbs in spell casting is a very common practice. Herb magic spells use common household herbs such as, basil for relieving mental fatigue and clearing the mind. It also improves concentration. Dill is a herb used in free magic spells to protect from evil.

FREE HOUSE SPELLS AND HOME MAGIC SPELLS - House spells are used for a wide array of different circumstances. There are free magic spells to bless a new home, purification of a home or dwelling, or bring peace to your home. You can also find free magic spells to rid your home of a bothersome spirit or free your home from a haunting.
In different cultures, various types of magicians may be differentiated based on their abilities, their sources of power, and on moral considerations, including divisions into different categories like sorcerer, witch, healer and others. In non-scientific societies, perceived magical attack is an idea sometimes employed to explain personal or societal misfortune. In anthropological and historical contexts this is often termed witchcraft or sorcery, and the perceived attackers 'witches' or 'sorcerers'. Their maleficium is often seen as a biological trait or an acquired skill. Known members of the community may be accused as witches, or the witches may be perceived as supernatural, non-human entities. In early modern Europe and Britain such accusations led to the executions of tens of thousands of people, who were seen to be in league with Satan. Those accused of being satanic 'witches' were often practitioners of (usually benign) folk magic, and the English term 'witch' was also sometimes used without its pejorative sense to describe such practitioners.
Voodoo was brought to the French colony Louisiana from Africa and from the Haitian exiles after the Haitian revolution. From 1719 to 1731, the majority of African Captives came directly from what is now Benin, West Africa, bringing with them their cultural practices, language, and religious beliefs rooted in spirit and ancestor worship. Their knowledge of herbs, poisons, and the ritual creation of charms and amulets, intended to protect oneself or harm others, became key elements of Louisiana Voodoo.

JAR SPELLS AND BOTTLE MAGIC SPELLS - Magic bottle spells have been found to date back many, many years. They are still uncovered today and encased with all the same strong magical powers that were first put into the bottle. Magic jar bottle spells can be cast to protect, cleanse, or just about anything else that involves mixing of magical items.

JUSTICE SPELLS AND COURT MAGIC SPELLS - Court justice spells are cast daily to win your day in court or to sway the verdict to go your way. Free justice magic spell can be used to bring luck your way in any lawsuit, civil suit or other legal battle.

FREE LOVE SPELLS VOL. 1 - Love spells are some of the common types of magical spells cast. They are very popular to obtain a new love, attract a lover, and also to find pure love. Free love magic spells also include spells to cast on new lovers to strengthen the ties between the two involved.
The slave community quickly acquired a strong presence in Louisiana. The colony was not a stable society when slaves arrived, which allowed African culture to maintain a prominent position in the slave community. (160) According to a census of 1731-1732, the ratio of African slaves to European settlers was over two to one. The ownership of slaves was concentrated into the hands of only a few of the white settlers, facilitating the preservation of African culture. Unlike other areas of active slave trade, there was little separation in Louisiana between families, culture, and languages. The Embargo Act of 1808 ended all slave imports to Louisiana. Authorities promoted the growth of the slave population by prohibiting by law the separation of families. Parents were sold together with their children under fourteen years of age. The high mortality of the slave trade brought its survivors together with a sense of solidarity. The absence of fragmentation in the slave community, along with the kinship system produced by the bond created by the difficulties of slavery, resulted in a "coherent, functional, well integrated, autonomous, and self confident slave community." As a result African culture and spirituality did not die out, but rather thrived in French Creole culture.

FREE LOVE SPELLS VOL. 2 - Magic love spells are not always to find or keep a special love. They are also used to end an unwanted lovers attention, break up a couple or even to banish a couple. There are many different free love magic spells.

FREE LOVE SPELLS VOL. 3 - Love spells are used to help someone fall in love with you, return your love or advances, or even to stop a divorce. Free magic love spells are also used to get your lover back or rekindle a love.

MAKE LOVE LEAVE SPELLS OR RIDDING SPELLS - Make love leave or ridding magic spells makes it easy to say goodbye to a love that unwanted. These free make love leave magic spells are great at ending relationships so that both parties are able to move on more easily.
The practice of making and wearing charms and amulets for protection, healing, or the harm of others was a key aspect to early Louisiana Voodoo. The ouanga, a charm used to poison an enemy, contained the poisonous roots of the figure maudit tree, brought from Africa and preserved in the West Indies. The ground up root was combined with other elements such as bones, nails, roots, holy water, holy candles, holy incense, holy bread, or crucifixes. The administrator of the ritual frequently evoked protection from Jehova, the Christian God, and Jesus Christ. This openness of African belief allowed for the adoption of Catholic practices into Louisiana Voodoo.
Another component of Louisiana Voodoo brought from Africa was the worship of ancestors and the subsequent emphasis on respect for elders. For this reason, the rate of survival among elderly slaves was high, further "Africanizing Louisiana Creole culture." Witchcraft, in historical, anthropological, religious, and mythological contexts, is the alleged use of supernatural or magical powers. A witch (from Old English wicca masculine, wicce feminine) is a practitioner of witchcraft. Historically, it was widely believed in early modern Christian Europe that witches were in league with the Devil and used their powers to harm people and property. Particularly, since the mid-20th century, "bad" and "good" witchcraft are sometimes distinguished, the latter often involving healing. The concept of witchcraft as harmful is normally treated as a cultural ideology, a means of explaining human misfortune by blaming it either on a supernatural entity or a known person in the community.

MAGIC LUCK SPELLS - Luck magic spells are used to bring good luck and fortune to the spell caster. Luck magic spells are can even be cast into a good luck charm and given to someone who is in need of good luck.

FREE MONEY SPELLS - These magic spells are used to obtain extra money that will help in times of financial difficulties. These magic money spells are also cast to double your money. Free magic spells are also used for the purpose of gaining prosperity and wealth.

MOON MAGIC SPELLS - These moon magic spells call upon special magical powers that draw their energies from the different phases of the moon dealing with magical workings. Moon magic also includes information pertaining to moon correspondences. Free magic moon spells are cast during different moon phases for different magical purposes.
Beliefs in witchcraft, and resulting witch-hunts, existed in many cultures worldwide and still exist in some today, mostly in Sub-Saharan Africa (e.g. in the witch smellers in Bantu culture). Historically these beliefs were notable in Early Modern Europe of the 14th to 18th century, where witchcraft came to be seen as a vast diabolical conspiracy against Christianity, and accusations of witchcraft led to large-scale witch-hunts, especially in Germanic Europe. The "witch-cult hypothesis", a controversial theory that European witchcraft was a suppressed pagan religion, was popular in the 19th and 20th centuries. Since the mid-20th century, Witchcraft has become the self-designation of a branch of neopaganism, especially in the Wicca tradition following Gerald Gardner, who claimed a religious tradition of Witchcraft with pre-Christian roots.
In anthropological terminology, a "witch" differs from a sorcerer in that they do not use physical tools or actions to curse; their maleficium is perceived as extending from some intangible inner quality, and the person may be unaware that they are a "witch", or may have been convinced of their own evil nature by the suggestion of others. This definition was pioneered in a study of central African magical beliefs by E. E. Evans-Pritchard, who cautioned that it might not correspond with normal English usage.
Historians of European witchcraft have found the anthropological definition difficult to apply to European and British witchcraft, where "witches" could equally use (or be accused of using) physical techniques, as well as some who really had attempted to cause harm by thought alone.

MAGICAL OBJECTS AND SPELLS - Object magic spells can turn ordinary objects into magic charms by casting magical powers and properties onto the object. Object spells are also used as charm spells. These magic spells can also be used to make items levitate or float.

MAGIC OILS AND OINTMENT SPELLS - Free oils and ointments magic spells are spells cast in which the main ingredient is some type of oil or cream. Oils and ointment spells can be made into protection oils, magic sleep oil, attraction oil and even love oils. Free oils magic spells can be used a number of different ways depending on the use the oil is made for.

MAGIC PEACE SPELLS - Peace magic spells are commonly used magic spells. These free magic spells are used to disspell negative energies and bring calmness and peace to your life. Peace spells are also used to restore peace in your home that has been disrupted.
As in anthropology, European witchcraft is seen by historians as an ideology for explaining misfortune; however, this ideology manifested in diverse ways. Reasons for accusations of witchcraft fall into four general categories:
A person was caught in the act of positive or negative sorcery
A well-meaning sorcerer or healer lost their clients' or the authorities' trust
A person did nothing more than gain the enmity of their neighbours
A person was reputed to be a witch and surrounded with an aura of witch-beliefs
Three varieties of witch in popular belief:
The "neighbourhood witch" or "social witch": a witch who curses a neighbour following some conflict.
The "magical" or "sorcerer" witch: either a professional healer, sorcerer, seer or midwife, or a person who has through magic increased her fortune to the perceived detriment of a neighbouring household; due to neighbourly or community rivalries and the ambiguity between positive and negative magic, such individuals can become labelled as witches.
The "supernatural" or "night" witch: portrayed in court narratives as a demon appearing in visions and dreams.
"Neighbourhood witches" are the product of neighbourhood tensions, and are found only in self-sufficient serf village communities where the inhabitants largely rely on each other. Such accusations follow the breaking of some social norm, such as the failure to return a borrowed item, and any person part of the normal social exchange could potentially fall under suspicion. Claims of "sorcerer" witches and "supernatural" witches could arise out of social tensions, but not exclusively; the supernatural witch in particular often had nothing to do with communal conflict, but expressed tensions between the human and supernatural worlds; and in Eastern and Southeastern Europe such supernatural witches became an ideology explaining calamities that befell entire communities.

LOVE POTIONS AND MAGIC SPELLS - Most common magic potion spells are the love potions. Don't be under the assumption magic potions are only for love. Free magic potion spells are also used as lust potions, employment potions, and also protection potions.

MAGIC PROTECTION SPELLS 1 - Protection magic spells cover a wide array of protections spells. There are powerful magic spells to protect homes, families, loved ones, jobs and also health. Protection spells can be cast by you as a precautionary spell for family, pets, and loved ones.

FREE PROTECTION SPELLS 2 - Another type of magic protection spell is the ones involving protection against bad things such as evil forces, negative energies, and bad dreams or nightmares. These magic protection spells are cast so often they are also used as protection chants.
In Christianity and Islam, sorcery came to be associated with heresy and apostasy and to be viewed as evil. Among the Catholics, Protestants, and secular leadership of the European Late Medieval/Early Modern period, fears about witchcraft rose to fever pitch, and sometimes led to large-scale witch-hunts. Throughout this time, it was increasingly believed that Christianity was engaged in an apocalyptic battle against the Devil and his secret army of witches, who had entered into a diabolical pact. In total, tens or hundreds of thousands of people were executed, and others were imprisoned, tortured, banished, and had lands and possessions confiscated. The majority of those accused were women, though in some regions the majority were men. Accusations of witchcraft were often combined with other charges of heresy against such groups as the Cathars and Waldensians.
The Malleus Maleficarum, an infamous witch-hunting manual used by both Catholics and Protestants, outlines how to identify a witch, what makes a woman more likely than a man to be a witch, how to put a witch on trial, and how to punish a witch. The book defines a witch as evil and typically female. This book was not given the official Imprimatur of the Catholic Church, which would have made it approved by church authorities.
In the modern Western world, witchcraft accusations have often accompanied the satanic ritual abuse moral panic. Such accusations are a counterpart to blood libel of various kinds, which may be found throughout history across the globe. White witches, Folk magic, Magical thinking, Shamanism, Witchcraft and traditional folk magic.

PSYCHIC SPELLS AND ASTRAL MAGIC SPELLS - Psychicand astral spells are cast to be used against psychic attacks, ward off psychic vampires, or also to see magical auras around people. These free spells can also be used to strengthen your own psychic shield making it more difficult for others to use magic against you.

FREE BLACK MAGIC REVERSAL AND UNDO MAGIC SPELLS - Reversal spells are used for the purpose the title suggests. These magic spells are used to reverse or undo a spell you have cast or that someone else has cast upon you, for example a love spell. These magic spells are used to undo magical spells, curses, hexes, and black magic.
Throughout the early modern period, the English term "witch" was not exclusively negative in meaning, and could also indicate cunning folk. "There were a number of interchangeable terms for these practitioners, 'white', 'good', or 'unbinding' witches, blessers, wizards, sorcerers, however 'cunning-man' and 'wise-man' were the most frequent." The contemporary Reginald Scott noted, "At this day it is indifferent to say in the English tongue, 'she is a witch' or 'she is a wise woman'". Folk magicians throughout Europe were often viewed ambivalently by communities, and were considered as capable of harming as of healing, which could lead to their being accused as "witches" in the negative sense. Many English "witches" convicted of consorting with demons seem to have been cunning folk whose fairy familiars had been demonized, many French devins-guerisseurs ("diviner-healers") were accused of witchcraft, and over one half the accused witches in Hungary seem to have been healers.
Some of the healers and diviners historically accused of witchcraft have considered themselves mediators between the mundane and spiritual worlds, roughly equivalent to shamans. Such people described their contacts with fairies, spirits often involving out-of-body experiences and travelling through the realms of an "other-world". Beliefs of this nature are implied in the folklore of much of Europe, and were explicitly described by accused witches in central and southern Europe. Repeated themes include participation in processions of the dead or large feasts, often presided over by a female divinity who teaches magic and gives prophecies; and participation in battles against evil spirits, "vampires", or "witches" to win fertility and prosperity for the community.
To protect you from nightmares, there are Dream Spells And Sleep Magic Spells. Keep yourself feeling emotionally sound and stable with magic charms, magic rings and Emotion Spells. To help you find the job of your dreams, you may cast a powerful Employment Spell or Magic Job Spell. If you want to feel energetic and powerful you could try an Energy or Power Spell. Invisibility and Levitation Spells
NO BRANCHES
Contact Us
By Email

guru@khakani.com
For your own SUCCESS in life and undertakings, I would like to introduce to you this MYSTICAL TOWER OF RICHES, WEALTH AND REMOVER OF OBSTACLES. Hand Carved from solid precious stone, this mystical charm will attract good luck, health, wealth and happiness in your life. Use in conjunction with holy prayers Click here